Graduation TGM 9 and Farewell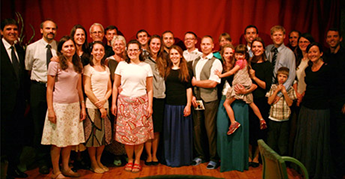 God has big plans for each one of our students and we could already see the providential guiding when they were in TGM. After their training, almost all of them were guided to specific locations around Europe to serve God with their talents.
We were greatly blessed by the words of Gabriel Maurer, the secretary for the Inter-European Division. He encouraged us to learn to walk in faith, sharing the Biblical examples of Ruth and Naomi. He also invited us to surrender our lives completely to God, expressing the reward that Jesus has prepared for those that follow Him.
A very important moment during our special weekend was the consecration prayer. We learned during the year that more important than what we can do with our talents is what God can do through us when we let Him work. And He has amazing plans for His children!
One quote that summarizes very well the school year:
"He who loves Christ the most will do the greatest amount of good. There is no limit to the usefulness of one who, by putting self aside, makes room for the working of the Holy Spirit upon his heart, and lives a life wholly consecrated to God. " Ellen White - DA, pg. 250
Eleven young people have dedicated their plans and lifework to God. Their greatest desire is to advance the work in Europe and to share the health message and the gospel wherever they go.
It's inspiring to see more and more young people of prayer, with a consistent devotional life and the definite aim to bring the gospel to their friends and neighbors.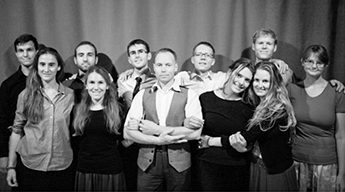 TGM 9, graduating class of 2014-2015.
It was a blessed year with many lessons and great experiences. There were also many struggles but we experienced, as never before, the power of united and intercessory prayer, and the power that encouraging one another with Bible promises brings. (From left to right: Wilhelm, Violaine, Alex, Katharina, Danail, Dmitri, Sebastian, Rossi and Simone, Christian and Irina).
Now we want to ask you, dear friends, to pray for each one of them as they have gone out into a vast mission field. There they will face difficulties and discouragement but we have all the power of Heaven should we choose to ask for it.
A final thought,
"A life centered in God is a life of completeness. Every want He has implanted, He provides to satisfy; every faculty implanted, He seeks to develop." Ed. page 41.3
May Jesus cover you with His righteousness every day and may you find fulfillment and completeness in Him. God bless you!